TEMPLATE VS. CUSTOM WEBSITES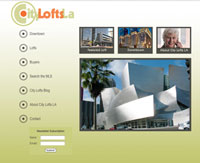 Pros:
Cons: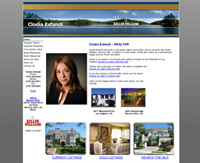 Pros:

Cons:
---
BRANDING VS. GENERIC
A well designed website helps establish your brand – your identity as a unique business entity. Style is important. So is emotion, branding, and message. An effective custom web design will help you establish all of these things and also consider the needs of your end-users.

A template is never unique and won't serve to set your business apart from the crowd. Customization will allow you to add limited additional functionality, but only within the parameters of the template.

top>>
---
PROFESSIONAL DESIGN VS. FASTER COMPLETION
Template site companies can set you up with a quick presence on the internet. However, many templates are plagued with errors that aren't noticed by human visitors but can prevent search engines from correctly indexing you site – reducing chances that visitors can easily find you. Extra code also makes your site load slower.
You have to do all the work - Customizing the content to describe and reflect who you are and how you practice your real estate business. Learning and implementing Search Engine Optimization (SEO) to get your template found in Google, Yahoo and MSN will take many hours of your valuable time.
Real Estate Professionals that try to be expert web designers are doing the exact same thing that For Sale By Owners try to do. Just like many FSBO's who fail at achieving the results they hoped for, countless agents who thought they could customize a template by themselves in their spare time and will have their web sites fail too.
You have a professional loan officer to qualify your buyers, a professional home inspector to conduct inspections, a professional escrow or title company to conduct your closings, so a professional web designer becomes part of your "team" in making you look good to your current and potential clients and bring in more listings and sales.
Spend your time prospecting & closing more transactions. You know to show properties, write sales contracts or fill out listing agreements, but do you know how to customize your "title" tag, write a good "meta" or "alt" tag?
Spending a long time waiting for "Tech Support" is frustrating and an inefficient use of your resources. Can you always get someone on the phone? Or do you have to correspond by email only to find help? Are the final results professional & unique or does it look like a generic real estate template?
---
A well designed professional website can easily attract more users and create a valuable good first impression about your company. Modern web designers use Cascading Style Sheets (CSS) and avoid unnecessary code. Layouts are clean. Pages load fast than ever. Usability of the website may be the single most important factor in determining its success. Also, smart design makes future edits easier and more efficient.

top>>
---
EXPANDABILITY
Many templates restrict the amount of pages & navigation system, as well as the length & content of the pages. If you add a new service or expand your team, will your site accommodate this?

A custom site allows you to use any application you want – blog, photo gallery, idx, forum, you are not limited by what your template host offers. What does your host offer? If you plan to grow your website, these questions become important.

top>>
---
TRANSFERABILITY
You own a custom site and can transfer hosts, change company affiliation while keeping existing branding if you decide to move to another office.

Template sites are not transferable and you are at the mercy of the hosts price increases and limited offerings. The benefits of competition are eliminated.

top>>
---
COST
Templates are cheap, but like everything else you get what you pay for.

Custom cost more up front but can become one of the most important business assets you own and deserves careful consideration. For many agents, the cost of a having a custom web site designed and managed by a professional is only 10-20% of an average commission.

top>>